Transmission Towers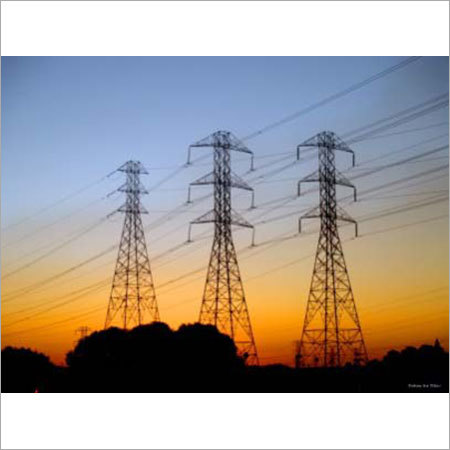 Transmission Towers
Price And Quantity
Unit/Units

300000.00 - 400000.00 INR
Product Description
Transmission towers, also known as power or electricity towers, are tall structures used to support overhead power lines for transmitting electrical power over long distances. They are typically made of steel or concrete and can reach heights of up to 500 meters.Transmission towers come in various designs, depending on the specific application and requirements. The most common types of transmission towers are lattice towers, which are made up of a framework of steel or concrete and are designed to support multiple power lines. Monopoles, which are single poles made of steel or concrete, are also used for supporting power lines.
Transmission towers are critical infrastructure components for the transmission of electrical power from power generation stations to substations and other facilities. They are designed to withstand harsh environmental conditions such as strong winds, extreme temperatures, and seismic events.Regular maintenance and inspection are required to ensure that transmission towers are structurally sound and safe. Any damage or defects found during inspections must be repaired or replaced promptly to avoid compromising the structural integrity of the tower and the safety of the power transmission system.
We are engaged in supplying Transmission Towers, which are knowingly a reliable and sturdy solution for the purpose of transmitting electrical power over long distances. Our transmission towers are made from high-quality steel and designed to withstand extreme weather conditions and environmental factors. The proffered Transmission Towers come in various sizes and designs, and can be customized to meet your specific requirements. They are built to support heavy loads of electrical conductors, ensuring the safe and efficient transmission of electricity over long distances.
Contact Us
Head Office : No.33/96, Poorna Complex, Chowk Topi Bazaar, Kanpur, Uttar Pradesh, 208001, India
Phone :+918037744372