Power Transmission Tower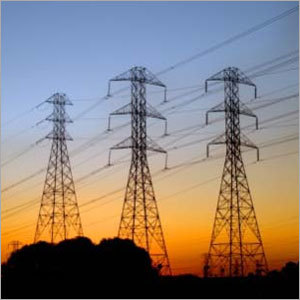 Power Transmission Tower
Price And Quantity
Unit/Units

40000.00 - 400000.00 INR
Product Description
A power transmission tower, also known as an electricity transmission tower or power line tower, is a tall structure used to support high-voltage electrical power lines. These towers are typically made of steel or concrete and are designed to withstand the weight of the power lines and the forces exerted on them by the wind.
Power transmission towers are used to transmit electrical power over long distances from power plants to substations or from one substation to another. The power lines are usually made of aluminum or copper and are strung between the towers using insulators to prevent electrical current from flowing through the tower.
There are several types of power transmission towers, including lattice towers, guyed towers, and monopole towers. Lattice towers are the most common type and are characterized by their triangular lattice structure. Guyed towers use guy wires to provide additional support, while monopole towers are single-pole structures that require less land space but are typically more expensive to construct.Power transmission towers are critical infrastructure components for the electrical power grid and play an essential role in delivering reliable and efficient electricity to homes, businesses, and industries. They are subject to strict design and construction standards to ensure their safety, reliability, and longevity.
We would like to introduce our Power Transmission Tower as the perfect means of sending electricity over large distances. To ensure sturdiness, strength, and long-lasting performance, our towers are designed and made utilising premium materials. Our Power Transmission Towers are built from durable steel and are designed to withstand the worst weather and environmental conditions. Electricity is transmitted safely and effectively over long distances because to the towers' ability to support enormous weights of electrical wires.
Contact Us
Head Office : No.33/96, Poorna Complex, Chowk Topi Bazaar, Kanpur, Uttar Pradesh, 208001, India
Phone :+918037744372