FRP Lighting Pole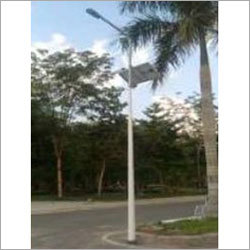 FRP Lighting Pole
Price And Quantity
Unit/Units

3000.00- 400000.00 INR
Product Description
FRP (Fiber Reinforced Polymer) lighting poles are lighting structures made of a composite material consisting of a resin matrix reinforced with fibers, typically made of glass. They are a popular alternative to traditional lighting poles made of materials such as steel or aluminum.
FRP lighting poles offer several advantages over traditional materials. They are lightweight, making them easy to handle and transport, and require little maintenance. They are also resistant to UV radiation, chemicals, and extreme temperatures, which makes them ideal for use in harsh outdoor environments.FRP lighting poles come in various shapes and sizes, including round, square, and tapered, and can be customized to fit specific installation requirements. They are typically manufactured as single-piece poles and can be designed with various colors and finishes to match the surrounding environment.
FRP lighting poles are used in a variety of outdoor lighting applications, including streetlights, area lighting, parking lot lighting, and sports lighting. They offer excellent resistance to wind and weather and can withstand harsh environmental conditions such as salt spray and corrosive chemicals.FRP lighting poles are an excellent choice for applications that require a lightweight, durable, and low-maintenance solution. They are also environmentally friendly as they are made from recyclable materials and can have a longer lifespan than traditional materials, reducing the need for replacements and repairs over time.
We are pleased to introduce our FRP Lighting Pole (Fibre Reinforced Plastic), a strong and functional answer to your outdoor lighting requirements. Our FRP poles are robust, lightweight, and immune to corrosion thanks to the composite material used while creating them, which is formed of a mixture of fibreglass and resin. Streets, parks, parking lots, and other public spaces are among the many outdoor lighting applications that FRP lighting poles are ideal for. They also require little upkeep and are simple to install, which can help you save time and money.
Contact Us
Head Office : No.33/96, Poorna Complex, Chowk Topi Bazaar, Kanpur, Uttar Pradesh, 208001, India
Phone :+918037744372